We welcome the opportunity to meet with you to discuss our services and to discover how we can assist you in achieving your business and personal goals.
P: (206) 292-4900
F: (206) 223-0152
E: information@rmlaw.com
Reed McClure, Attorneys at Law
Financial Center
1215 Fourth Avenue, Suite 1700
Seattle, WA 98161-1087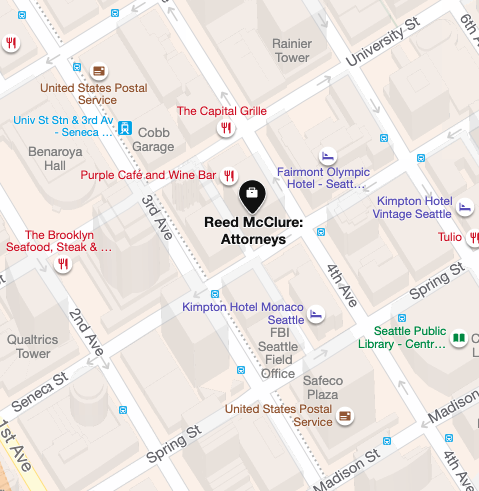 Disclaimer
The material presented on this site is included with the understanding and agreement that Reed McClure is not engaged in rendering legal or other professional services by posting said material. The services of a competent professional should be sought if legal or other specific expert assistance is required.
Before proceeding, please note: If you are not a current client of Reed McClure, please do not include any information that you or someone else considers to be confidential or secret in nature. Prior to the establishment of an attorney-client relationship, unsolicited communications from non-clients containing confidential or secret information cannot be protected from disclosure.